Thanks to Vocalpoint for the InStyler tools and for partnering with me on this review.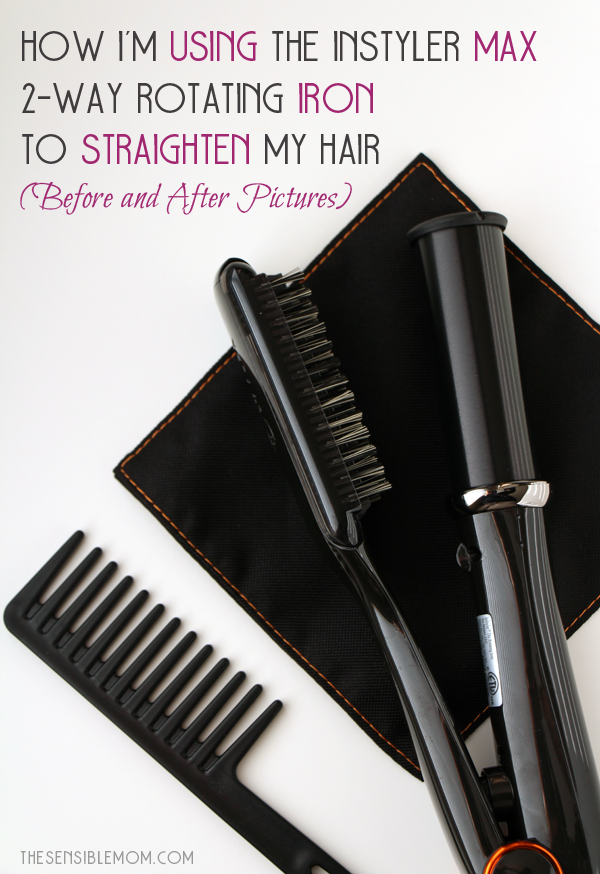 When it comes to my hair, I keep it simple.
If you've watched any of my YouTube videos, you know this is true. 😉
It's not that I don't want to spent a lot of time fixing my hair every day – it's just that as a mom of five, kids start banging on the door I don't have the time to spare. But I don't use that as an excuse to walk around looking frumpy day-in and day-out. (And I KNOW my husband appreciates this!) Nope. After I wake up, I get ball rolling, put on some makeup, and fix my hair.
InStyler Hair Tools
Most recently, I've started using the InStyler MAX 2-Way Rotating Iron to straighten my hair. Someday, I'll learn how to curl my hair like a pro. For now, I love the ease of straightening my hair and having a put together look in a short amount of time.
InStyler actually offers three different hair tools: the TULIP Auto Curler, the Ionic Styler Pro, and (my favorite) the MAX 2-Way Rotating Iron.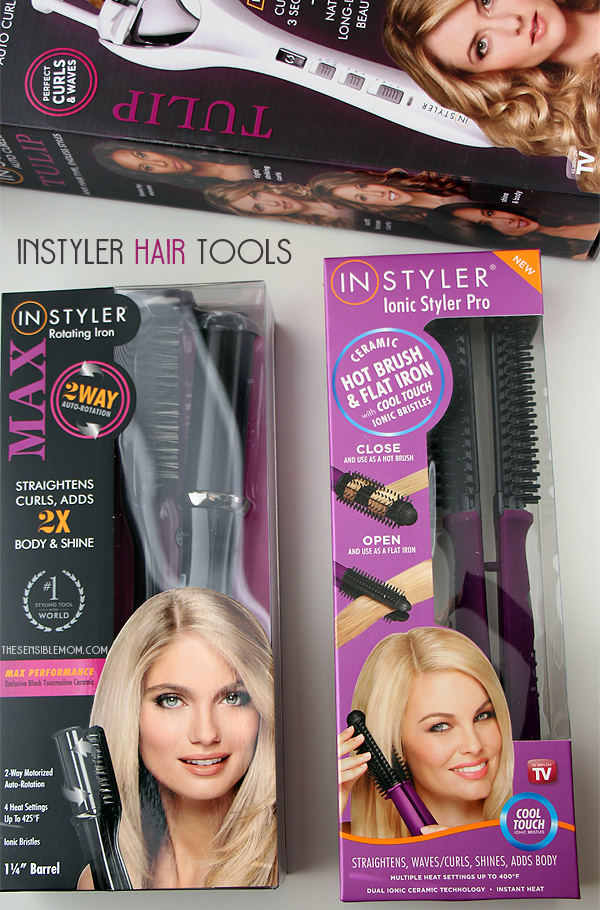 Back to the MAX 2-Way Rotating Iron, you can see that it has a built-in brush, and the barrel easily rotates in two directions depending on which side of your hair you happen to be working on. You can even curl your hair with the MAX, but I'm sticking to its straightening features for now. Of them, I like that the InStyler MAX straightens my hair while giving it body and volume.
It doesn't leave my hair super flat like some flat irons do.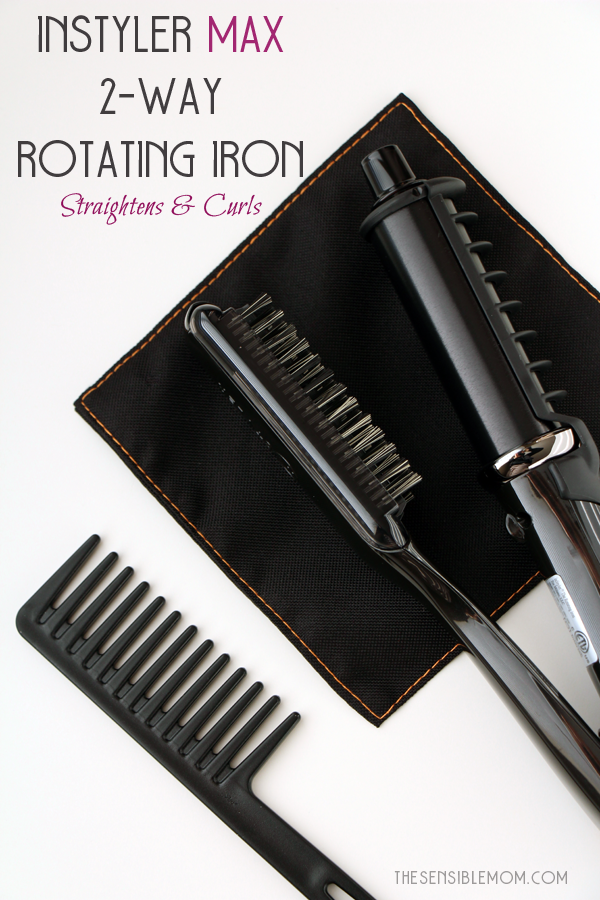 Extra Features on the InStyler MAX
While you can certainly use the MAX 2-Way Rotating Iron out-of-the-box, it comes with two additional pieces that I definitely recommend using. First, there's the removable cool tip, which allows you more control as you use the InStyler MAX.
Then there's the thermal guard. It protects your scalp and fingers from the hot barrel. At one point, I decided to use the MAX without the thermal guard. Bad idea! Lesson learned, and I won't be doing that again! 😉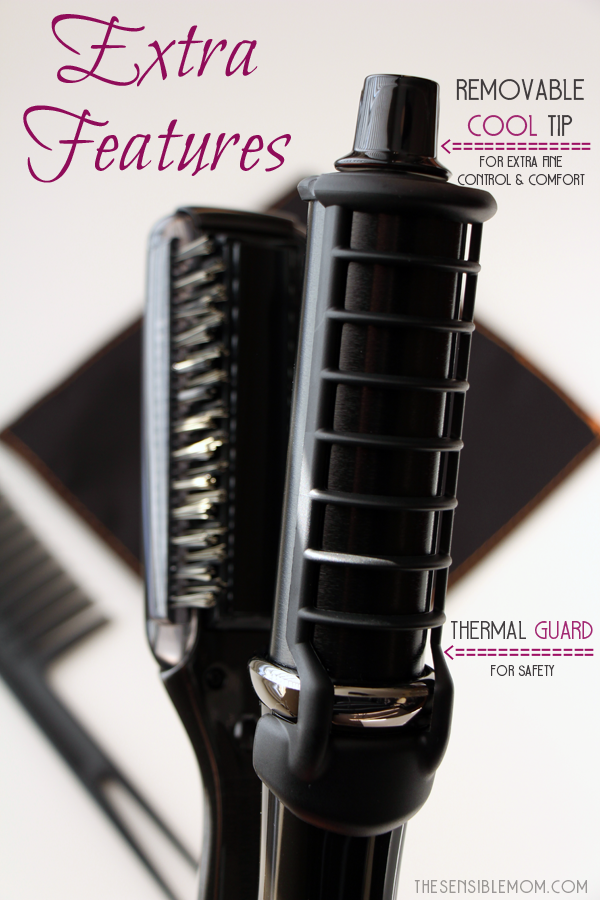 The Part Where I Step Out of My Comfort Zone
So… I don't normally post pictures of myself like this here on the blog, but I want to show what the InStyler MAX can do. However, I wish I would've taken these BEFORE Thanksgiving and the five extra pounds that have decided to stick around. That's what I get for procrastinating!
Even so, I think they turned out okay. 😉
Here's what my hair looked like BEFORE I used the InStyler MAX 2-Way Rotating Iron: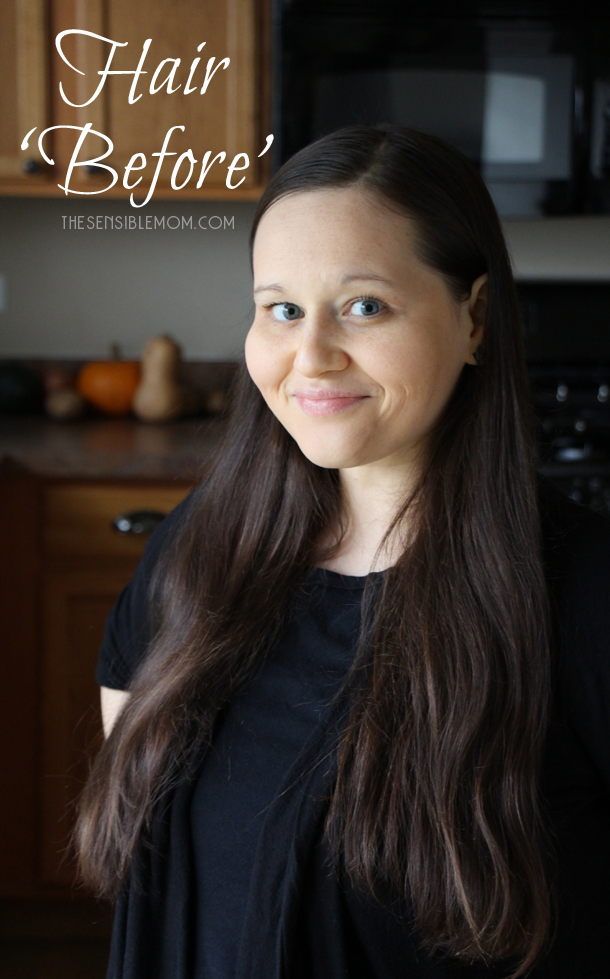 And here's what it looked like AFTER: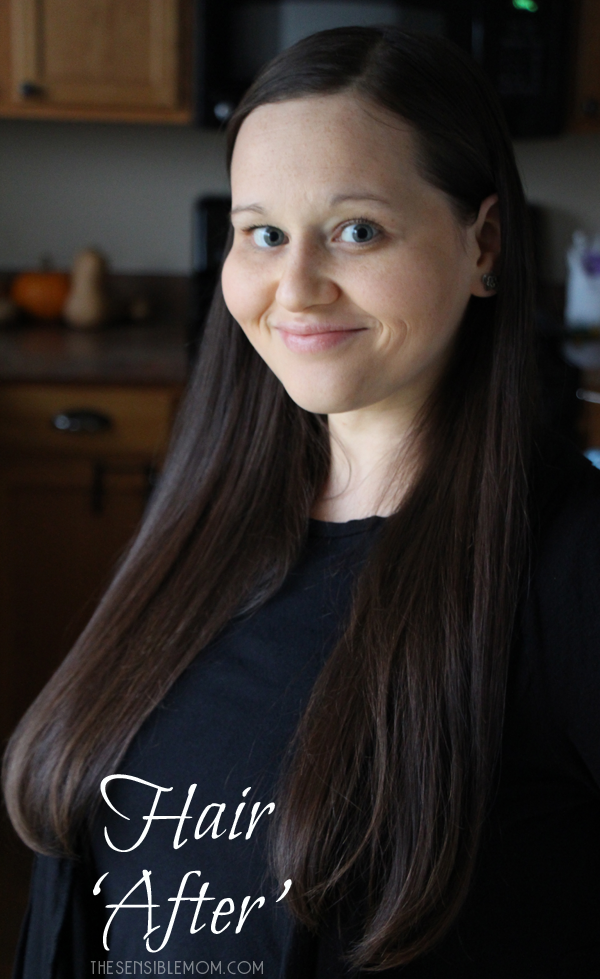 I liked the 'after' so much so that I decided to switch out the profile picture on all of my social media accounts to that image.
And now I've crossed one more thing off my to-do list. 🙂
Which one of the InStyler hair tools would you be most likely to try? Or, straight or curly, which do you prefer for your everyday look?
P.S. You can visit the InStyler website and enter the code SAVE30 for a 30% discount on the line of InStyler tools. This code is good for the purchase of two tools through 1/31/15.