I partnered with Epson for a review of the LabelWorks Printable Ribbon Kit.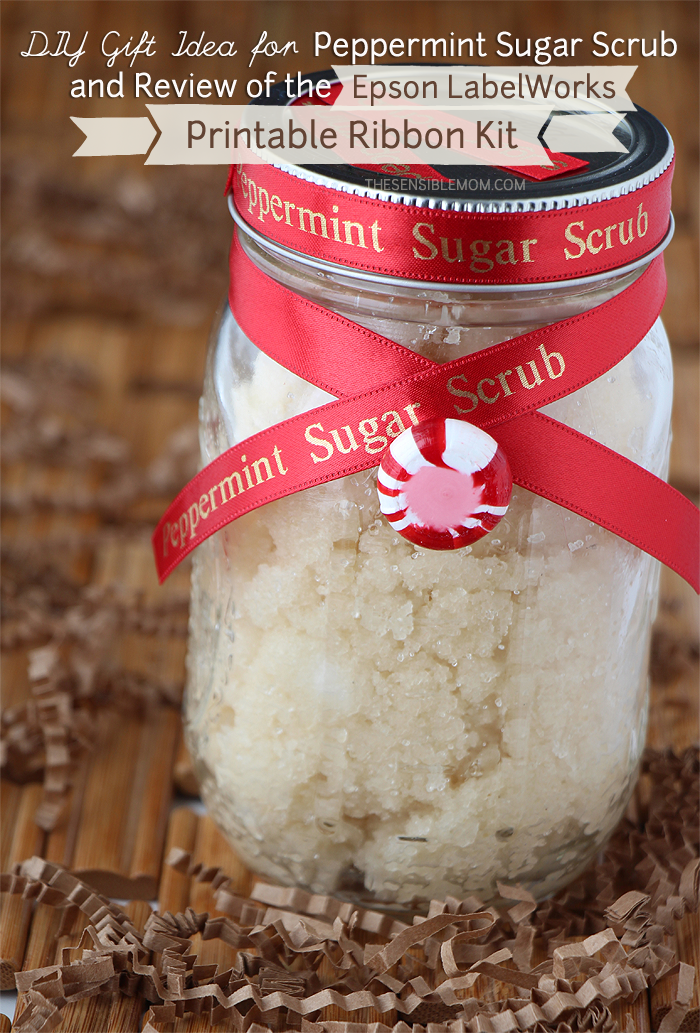 Sugar scrubs are kind of…amazing.
Truly, I had never used a sugar scrub for the first twenty-nine-years or so of my life, and I was missing out. 😉
Now, I whip them up on a regular basis for my family and show others how to make them as well. Besides that, sugar scrubs are fabulous during the winter months, because they moisturize your skin and keep it from feeling all dry and itchy. We've been using our homemade peppermint sugar scrub all winter, and it's made such a difference in my naturally dry skin.
I love it!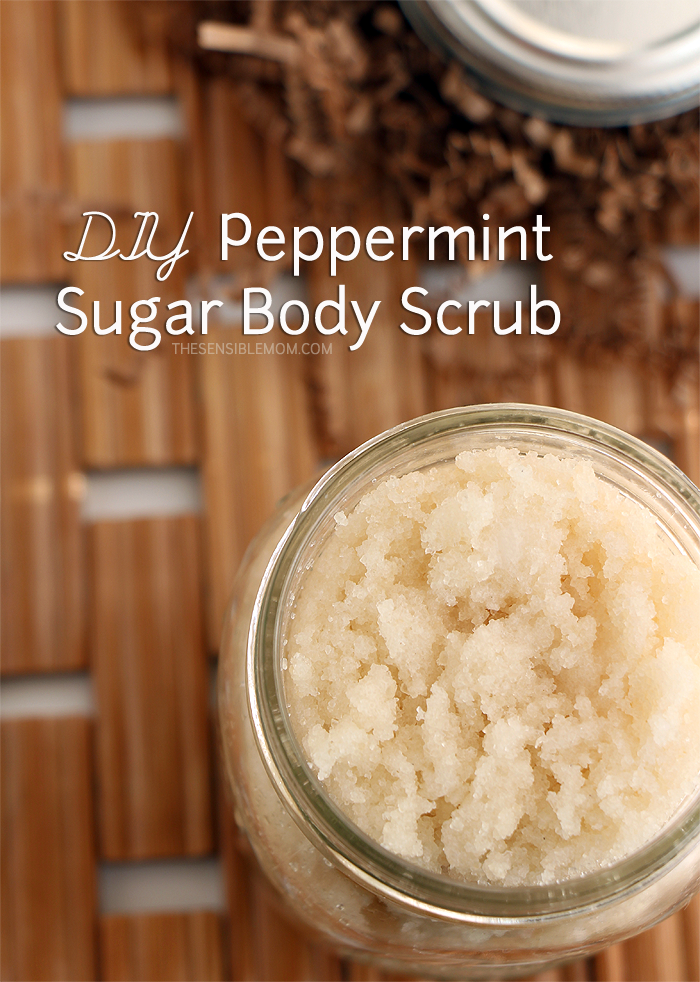 This particular peppermint body scrub only takes a few minutes to make, and it only requires three simple ingredients: sugar, coconut oil, and peppermint essential oil. Easy enough, right?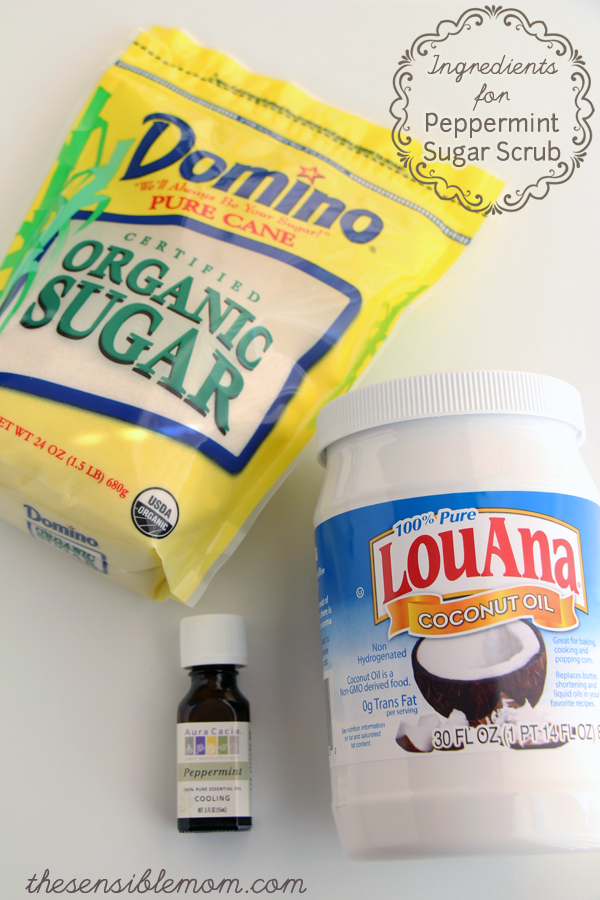 Sugar Scrubs Make Great Gifts
Now besides pampering yourself with a homemade scrub, you might consider giving one away as a gift. Valentine's Day is right around the corner… 🙂
And to make your homemade gift extra-special, you can put the scrub in a brand new mason jar and adorn it with ribbon.
Like so.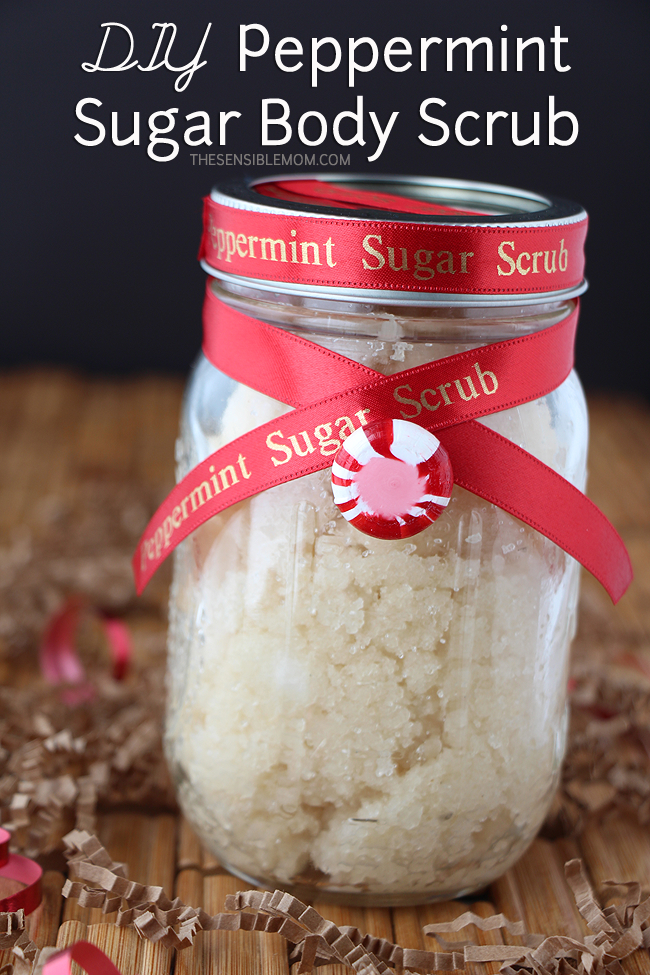 I used the Epson LabelWorks Printable Ribbon Kit to create a ribbon that not only lets the gift-receiver know what type of sugar scrub is in the jar, but also gives this homemade gift a little charm and elegance.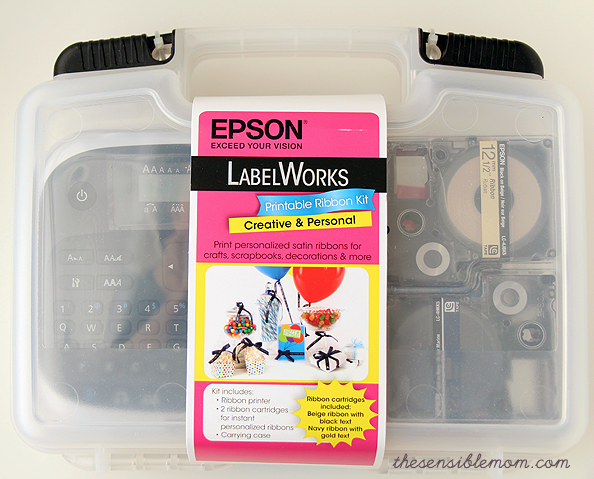 The red ribbon with gold lettering was perfect for this project. Best of all, the ribbon was easy to set up in the label machine. I'll confess that I read the directions on how to get started with everything, but being the non-crafty person that I am, I still didn't know what I was doing afterwards.
One quick YouTube video later, and I was all set. 😉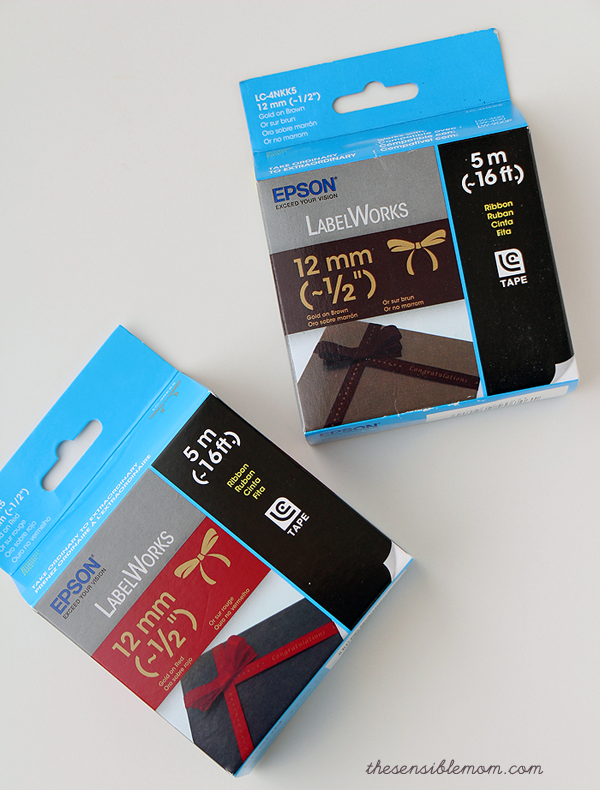 I thought the Epson LabelWorks Printable Ribbon Kit was straightforward and a snap to use. Even my kids enjoyed it.
The large, green button on the side of the label printer is what you push to cut the ribbon after it comes out of the machine. My kids LOVED pushing the button and asked if I could make all sorts of ribbons for them.

I did, of course. 🙂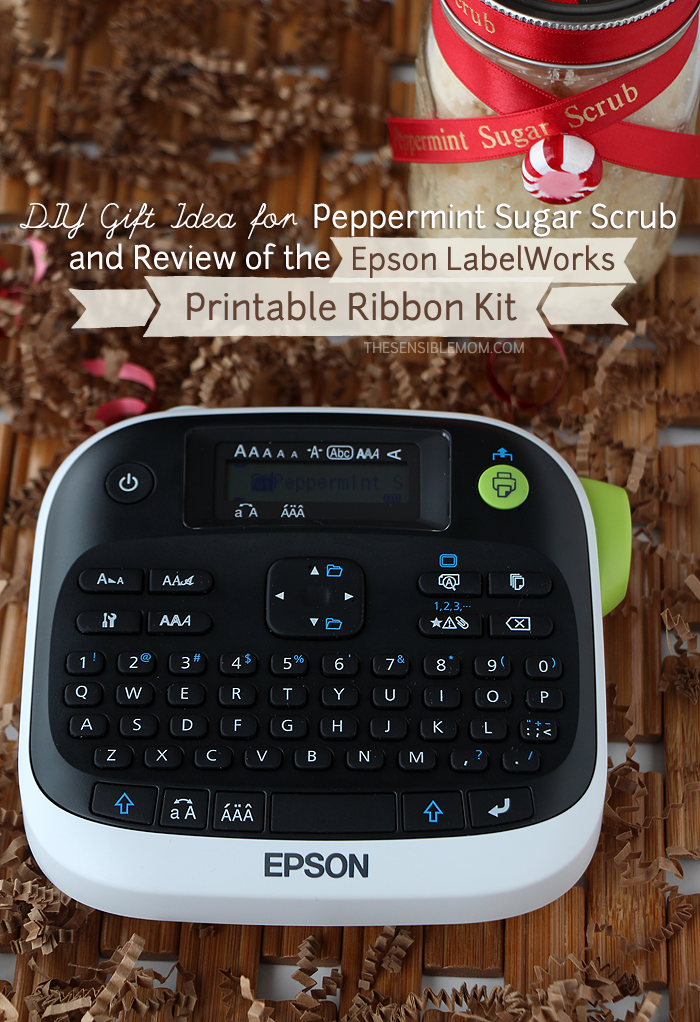 I put the final touches on this homemade gift by using a couple of items I already had on hand: a wintery snowman gift bag and plastic ribbon to tie everything together. I love how it turned out!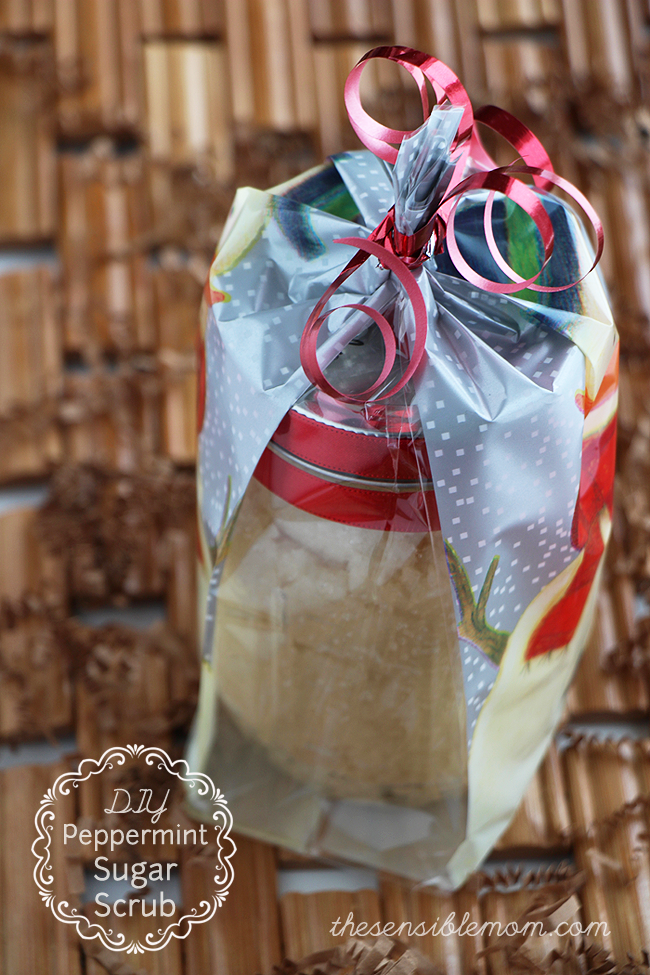 Here's the printable recipe for the Peppermint Sugar Body Scrub: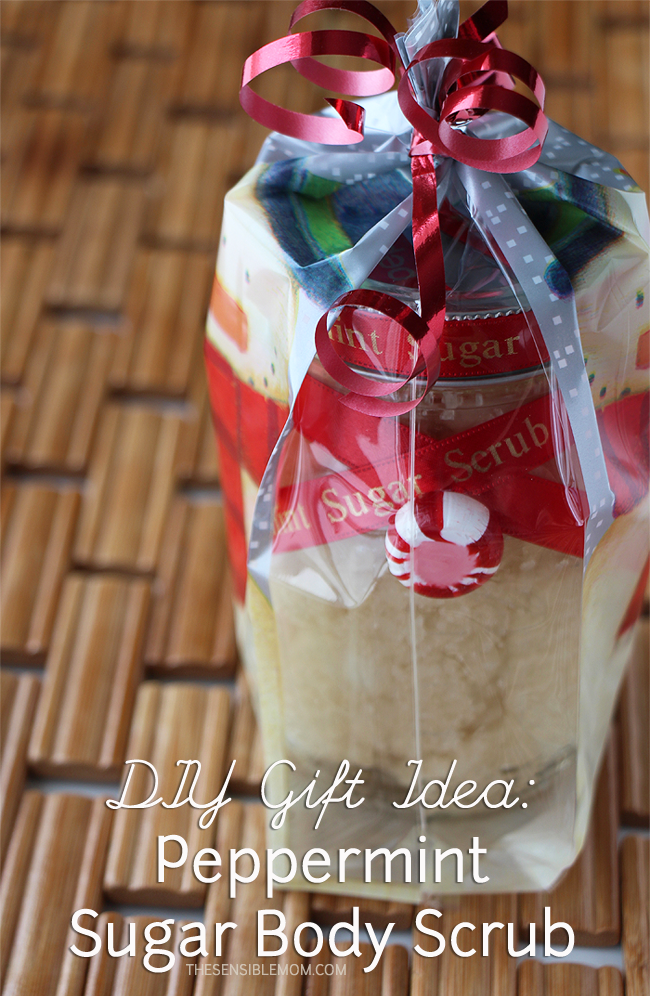 I'm looking forward to using my Epson LabelWorks Ribbon Kit to pretty up many more of my DIY beauty projects and even to personalize wrapping paper, foodie gifts, and more of my kids' creations. 🙂
Do you make your own body scrubs? Have you ever used an Epson label printer?