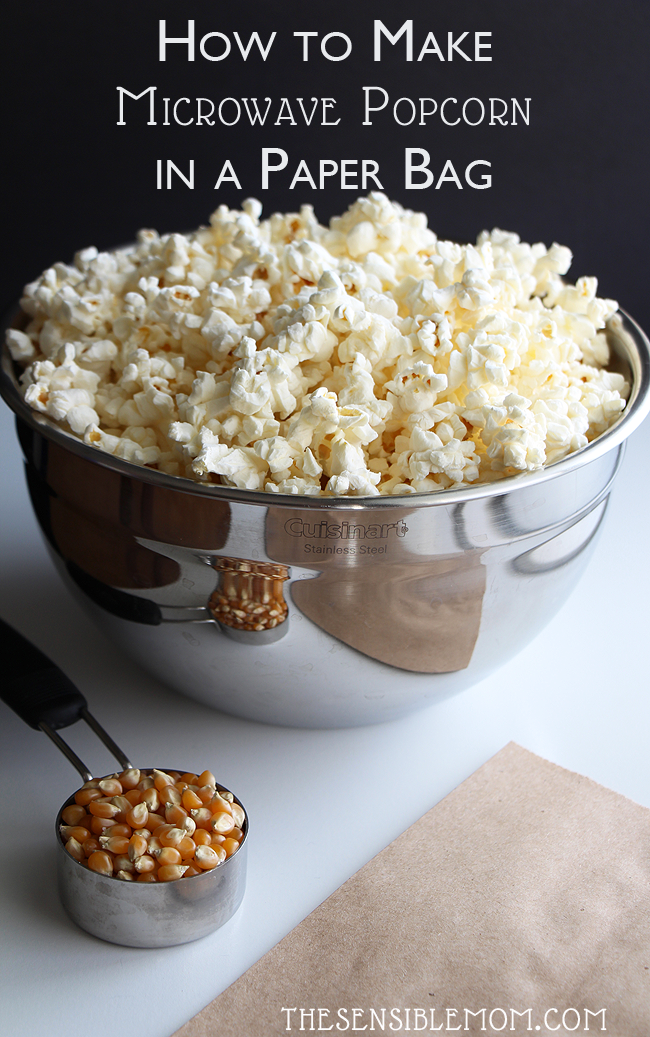 I love popcorn.
It's an addiction really. I eat it almost every day; I must have it. 🙂
But as you know, most of the popcorn you buy at the grocery store isn't healthy. Even the organic versions aren't as healthy as the popcorn you can pop at home on your own.
How to Make Microwave Popcorn
Now, at this point, you may be wondering how to make microwave popcorn at home while staying away from the prepackaged versions. Well, there are actually several different methods to making healthier popcorn without unhealthy ingredients in it.
When I first decided to make the switch to eat popcorn without butter and oil, I used some gift card money to purchase a Hot Air Popcorn Popper.
That worked for awhile — until the hot air popper died. Sad day.
But good also came from having a dead hot air popper. I had an idea to try popping my own popcorn in the microwave with only a brown paper lunch bag.
And guess what?
After lots of trial and error and a whole lot of burnt popcorn, it worked.
Here's a video I created to show you just how I do it:
And here's the simple one-ingredient recipe I use every time I make my microwave popcorn: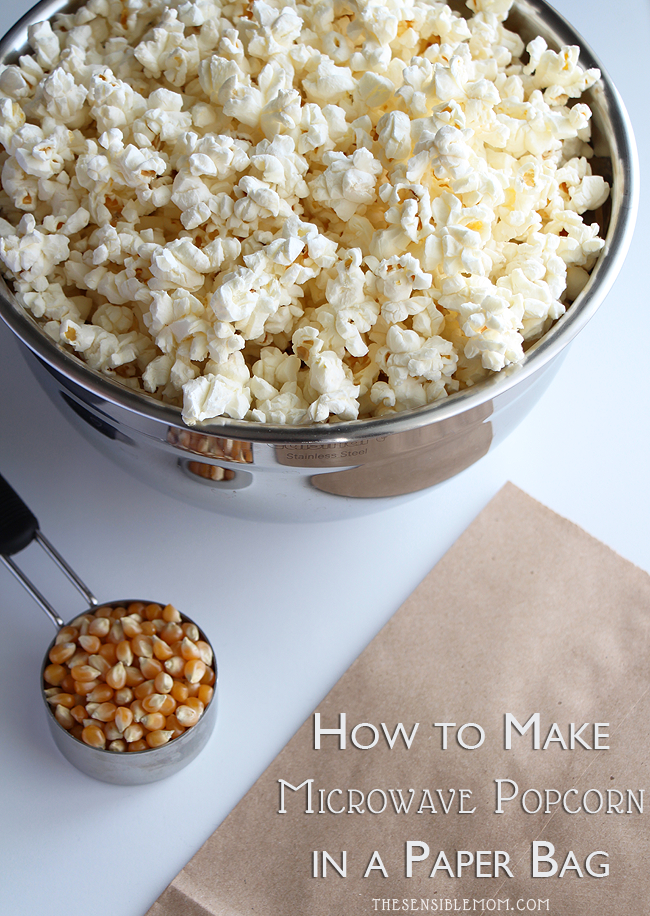 I've been eating popcorn this way for months now and love it. This is popcorn that's healthy and delicious, and that happens to be my favorite kind of snack. 🙂
Have you ever tried making popcorn this way? What's your favorite healthy snack?