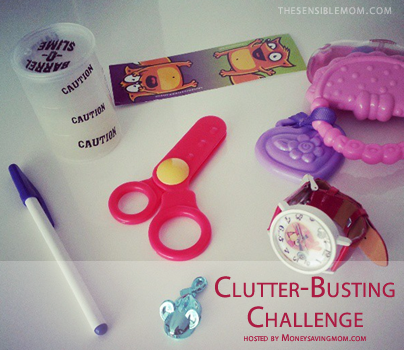 I've been away from home the past two days and decided to take the clutter-busting challenge on the road with me.
Instead of decluttering my home, as I sat in the backseat of the car on our way to Wisconsin Dells, I decided to go through my brick purse. I confess that I only made a small dent in the contents of my purse, but it's something.
Here's what I cleaned out of my purse: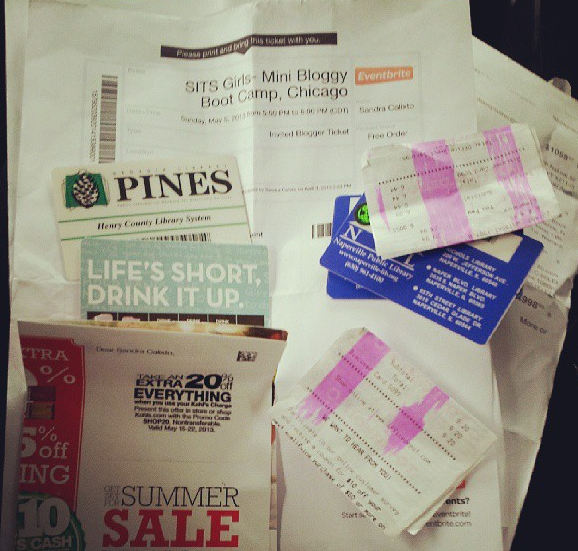 I removed old library cards, receipts, a Kohl's coupon, a Caribou Coffee punch card, and papers I no longer needed.
I'm back home now since we only did an overnight stay at a Great Wolf Lodge. We had a great time, and I'm hoping to share some of our experience with you soon. I've never been to a Great Wolf Lodge before and haven't been to Wisconsin Dells in over 10 years. There's a million things to do there, and I can't believe how many water parks there are!
Anyway, tomorrow I'll get back to work on decluttering my home…just as soon as I've finished decluttering my inbox. 😉
Have you cleaned out your purse lately? Are you participating in the clutter-busting challenge?