Thanks so much to RITZ for offering such a fabulous giveaway to my YouTube subscribers!
In the vlog I'm sharing today, we head to the Chicago White Sox game for the hospital's Annual Celebrate Life Transplant Party! AND I include a giveaway where one of my YouTube subscribers will WIN 24 PACKS OF BIG RITZ CRACKERS!
Yes, you read that right – 24 packs of Big RITZ! 🙂
There are only two requirements to enter the giveaway:

1. You must be a subscriber to my YouTube channel.
2. You must leave a comment under this video ON YOUTUBE ( 🙂 ) letting me know that you want to be entered to win OR how you (and/or your family) like to enjoy RITZ crackers.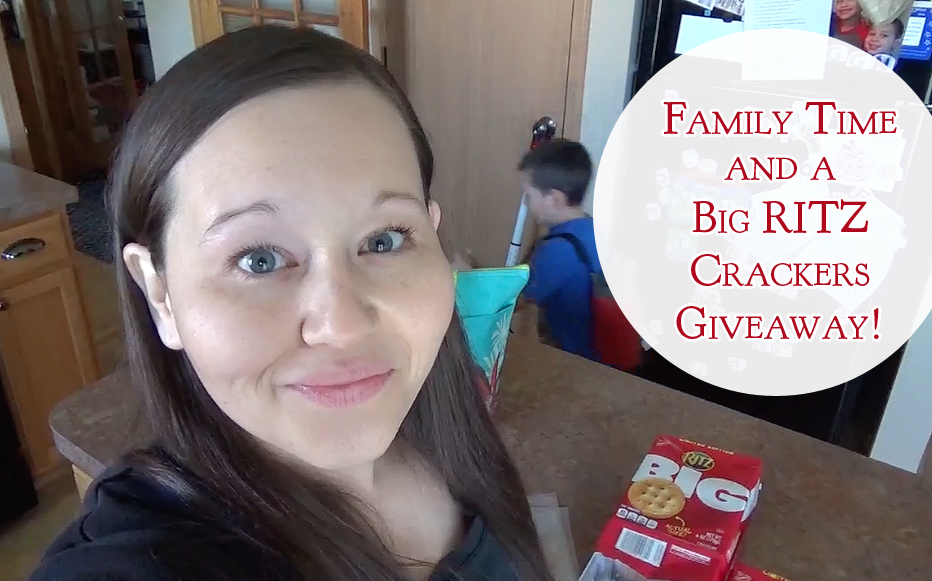 **This giveaway will run from now until May 1, 2015 at 12:00am. The giveaway is open to U.S. Residents only, ages 18 years old and above. The winner will be randomly chosen. I will promptly send the winner an email notifying them that they've won, and the winner must respond within 48hrs. of the giveaway's end. Otherwise, I will have to draw a new winner.**
By the way, we had a wonderful time at the White Sox game, even though we're really Cubs fans. 😉