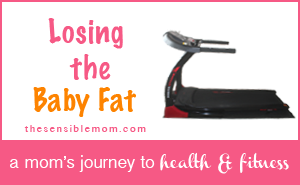 It's time to do this thing. For week 1 of my Losing the Baby Fat weight loss challenge, I'm sharing my "Before Picture" or….what I look like right now.
Here it is…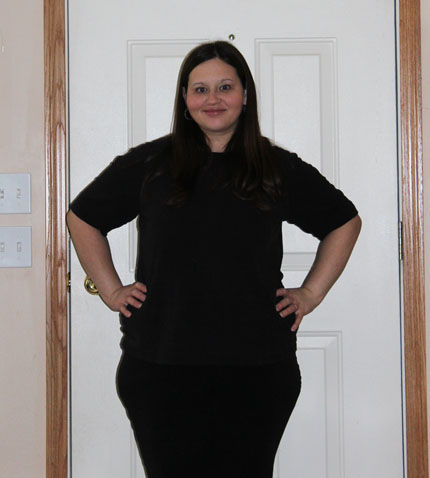 Current Weight: 219.5 lbs.
Goal Weight: 170 lbs.
# of total pounds I want to lose in 2012: 50lbs.
# of pounds to go until I reach my goal: 49.5 lbs.
So far so good with my eating this week. I'm trying to cut down on the amount of sugar I consume (so making cookies twice in the last week probably wasn't the best idea), even though it's almost always organic sugar. It's still sugar.
I'm also trying to cut down the coffee I'm drinking to one cup per day. I had been at one cup per day while pregnant.
(Okay, I occasionally had two cups…but it was organic, so that doesn't make it bad. Right? :-))
Anyway, definitely after coming home from the hospital, I started drinking two cups per day….with sugar, chocolate sauce, caramel sauce, vanilla (should I stop?), and whipped cream. I enjoy making homemade lattes, and I'm not ready to go "cold turkey" with the coffee drinking, so I think cutting back to one cup per day is the answer. For now.
Someday, I'd like to end my relationship with coffee altogether.
Now is not that time. No, not while homeschooling, going to school myself, trying to running a business, and parenting five children. No, now it not that time.
I will enjoy coffee for a while longer. Just less of it.
Now back to the point of this post, weight loss.
Do you have a goal to lose weight this year? What are the small steps you're taking to get the weight off?
I'd love to hear about it! 🙂