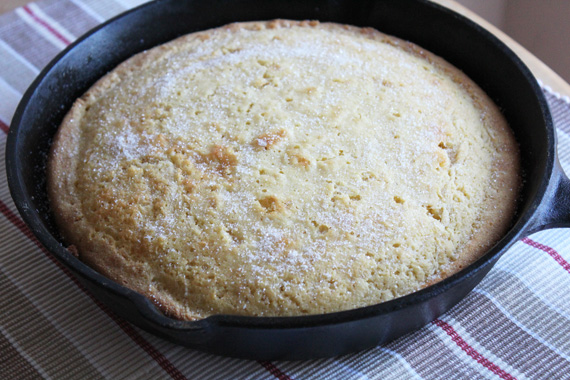 I love cornbread.
And I like it sweet.
Not too sweet, but with just the right amount of sweetness.
Don't get me wrong, I like cornbread without sugar, too, but I much prefer it when it is delightfully sweet and prepared in a cast iron skillet.
Mmmmm……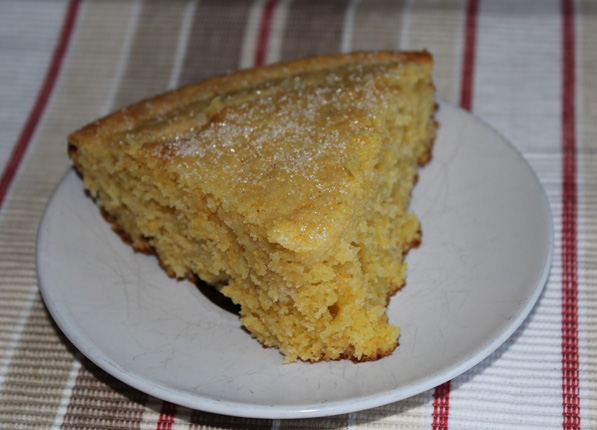 Here's my recipe:
Sweet Buttermilk Cornbread
Ingredients
8 tbs. (1 stick) Butter
3/4 Cup (plus 1 tsp. for sprinkling) Sugar
2 Eggs
1 Cup Buttermilk
1/2 tsp. Baking Soda
1 Cup Cornmeal
1 Cup Flour
1/2 tsp. Salt
1 tbs. Shortening
Instructions
Heat the oven to 375 degrees, and place cast iron skillet in the oven to heat.
Melt the butter in a saucepan. Once melted, remove the butter from heat and whisk in sugar. Add eggs one at a time stirring the mixture after each one.
Add the baking soda to the buttermilk and whisk. Once incorporated, add the buttermilk mixture to the saucepan with the other ingredients and stir.
Whisk in cornmeal, flour, and salt to the mixture.
Open the oven and remove cast iron skillet - very carefully! Add shortening to the cast iron skillet and wait until it melts. Then add the prepared cornbread batter to the cast iron skillet and place in oven.
Bake in preheated oven for about 25-35 minutes or until a toothpick is inserted in the center and comes out clean.
Remove from oven and let cool for about 5 minutes before sprinkling with 1 tsp. of sugar.
http://thesensiblemom.com/2012/02/cornbread-recipe-sweet-moist-delicious/
I think you will really enjoy this recipe! It's definitely a favorite in our home.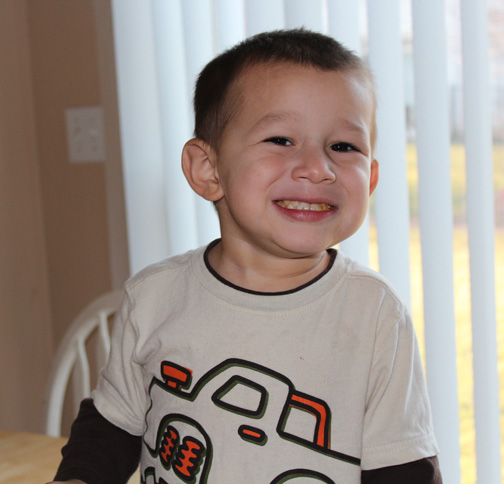 *Recipe adapted from Allrecipes.com