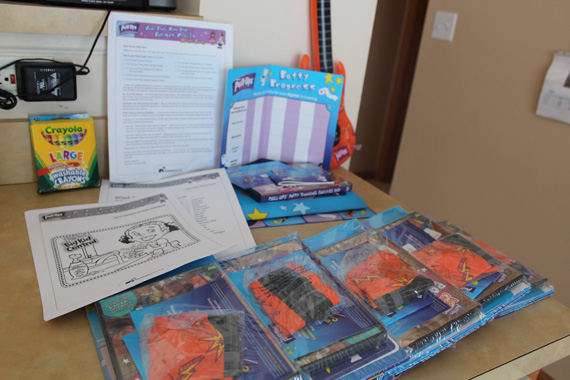 A few months ago, I applied to host a Huggies Pull-Ups Potty Party. I could hardly believe it when I received the email that I had been chosen as one of the moms to host a party!
Part of the reason I was chosen was because I have my own little potty-trainer right now. His name is David.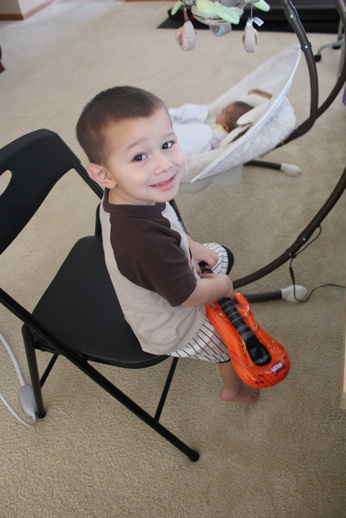 David loved the little blow-up plastic guitar that came in each guest package provided by Pull-Ups. He liked playing with his guitar while listening to the Pull-Ups potty dance song, which we played over and over and over during the party. I'm singing the words in my mind now…..Do THE…..Potty Dance!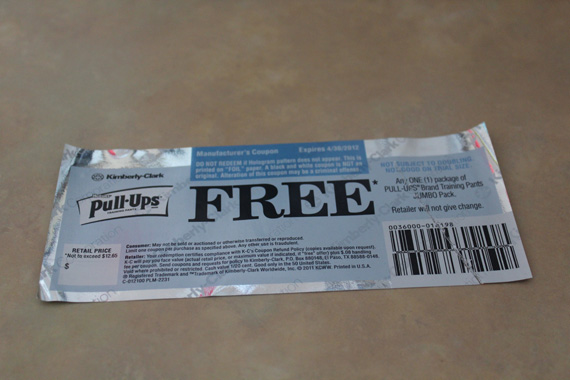 The Pull-Ups people kindly provided me with a coupon for a free bag of Pull-Ups for hosting the party. Pretty neat.
All in all, a fun time was had by all.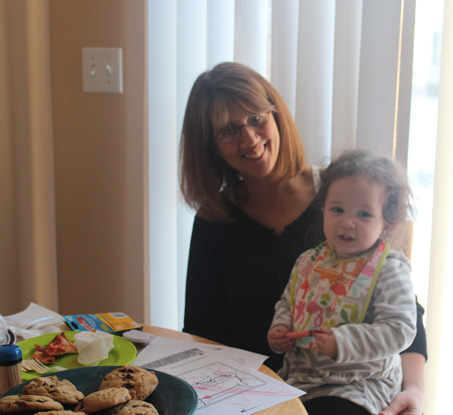 For food, we had orange chicken from Trader Joes (this is better than take-out chinese food), the best frozen pizza ever from Whole Foods, cheese & crackers, olives, Annie's Mac n' Cheese, and homemade chocolate chip cookies. I think I served corn, too.
We played one game, and I gave out Starbucks gift cards to the first and second prize winners.
It was a fun afternoon, and I'm thankful to Pull-Ups for choosing me to host a party. 🙂
Other than putting together a quick list of what I wanted to serve at the party and preparing it all, Pull-Ups made the rest of the preparation very easy. The Facebook page set up for the party was very helpful with its printables and ideas for the party.
If you are interested in applying to host parties for a wide variety of different products, be sure to visit the House Party website!
P.S. I still have potty packs leftover, so if anyone local would like one, just let me know. They come with a toy guitar, stickers, coupons, a dance mat, DVD, a milestone chart, and two door hangers.