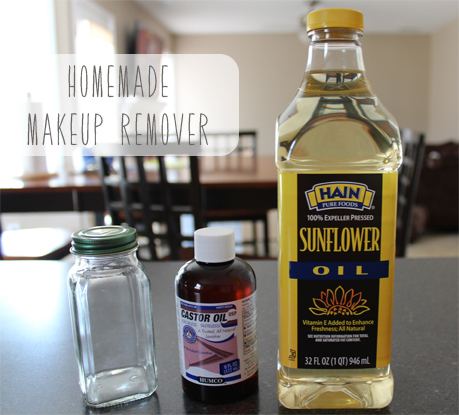 Many of you know that one of my goals this year is to try 11 DIY projects in an effort to use less products that have harmful chemicals in them. So far I've had great success with our DIY Homemade Hand soap and our DIY Homemade Deodorant.
So how did the homemade makeup remover turn out? Well, when I saw the recipe on Simple Organized Living as a homemade face wash that could also be used as a makeup remover, I knew I wanted to give it a try.
Specifically, I wanted to use this recipe as a DIY eye makeup remover, because in the past I've used eye makeup remover pads to get my mascara off, and I wanted a good homemade alternative to those.
The results?
I didn't like this recipe as an eye makeup remover, which was a disappointing, because I was hoping it would work wonders on removing mascara. Instead, I didn't like the way it felt on my eyes. It's hard to explain, but it had a greasy feeling over my eyelids, which I didn't like because I wear contacts. Not that I had contacts in when I used this as an eye makeup remover, but I'm very careful about what I use around my eyes, because I don't want anything to end up getting ON my contacts.
I didn't want any of the homemade eye makeup remover to be leftover on my eyes and accidentally end up on my contacts while I wore them. So, for me, using this recipe as an eye makeup remover was a big miss!
However, when I used it as a face wash, this recipe is fantastic. The eyes must be avoided, but on the rest of my face, this recipe worked out very well. It does feel a litte weird when I apply it. But after I wash it off, it leaves my face feeling soft, like I've applied lotion. I've never had that experience before with any other face washes.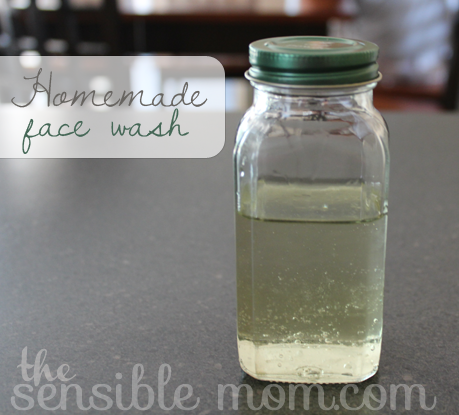 And when I use it at night, the next morning, my skin still feels nice and soft. I was surprised by that, but totally loved it.
So instead of using the recipe as a homemade eye makeup remover, I'm going to stick to using it only as a face wash, while avoiding it around my eyes.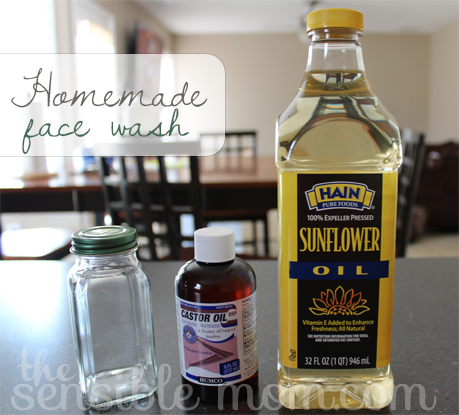 Here's the recipe I used:
Mix equals parts of Sunflower oil and Castor Oil and place in a container to store for use
That's it. Super easy! 🙂
Have you tried any DIY projects lately? Have you ever used a homemade face wash?
Would you love to have more recipes like this one for other DIY homemade health and beauty products? Snag my new ebook with 21 easy recipes for only $4.99 $3.99.