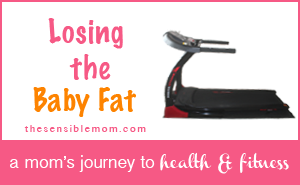 Since I last updated, I've lost .5 lbs. Not a lot, I know, but better than nothing. I currently weigh 200 lbs. exactly.
My diet hasn't been the best in the last 10 days or so. We had Chick-fil-A twice, and we had birthday cake for my husband's birthday. We also had a big birthday dinner at home. We've started a tradition of allowing the birthday boy or girl to pick dinner, and it's usually something delicious and indulgent. But we're celebrating a birthday, so I don't mind. 🙂
And while all the food was delicious, it didn't help my weight loss efforts.
I've also not been getting on the treadmill like I'd hoped, and I've been spending a lot of time sitting for work, so I haven't been exercising much, either.
Again, not good if you are trying to lose weight or be healthy.
But it's a new week! Progress will be made by God's grace.
Here's what my progress looks like so far:
Beginning weight: 220 lbs.

Current Weight: 200 lbs.

Goal Weight: 170 lbs.

# of total pounds I want to lose in 2012: 50lbs.

# of pounds to go until I reach my goal: 30 lbs.

Total # of pounds lost to date: 20 lbs.
Some highlights: I've lost 20 lbs. since I started blogging my weight loss journey, and I've lost a total of 48.5 lbs. since I gave birth to Elisabeth 7 months ago.
How's your weight loss journey going?