I participated in an Ambassador Program on behalf of Mom Central Consulting (#MC) for Sprint.
I received product samples to facilitate my review.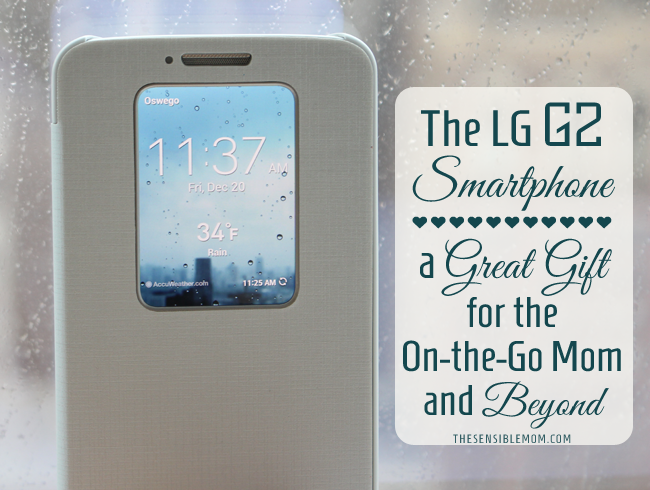 Are you still Christmas shopping for someone special in your life?
Me? To be completely honest, this year I'm pretty much 'allergic' to Christmas shopping. My four year old son is in the hospital, and I'm fighting depression. I haven't left the hospital in nearly three weeks, and life is hard right now. I can't shop.
BUT I know that most of you who are reading my blog ARE shopping, and I'd love to share a fantastic new phone with you. Perhaps you're shopping for a new phone for someone on your Christmas list or maybe you're a busy mom who needs a super fast phone to keep up with family, work, and social media.
Allow me to introduce you to the LG G2 smartphone.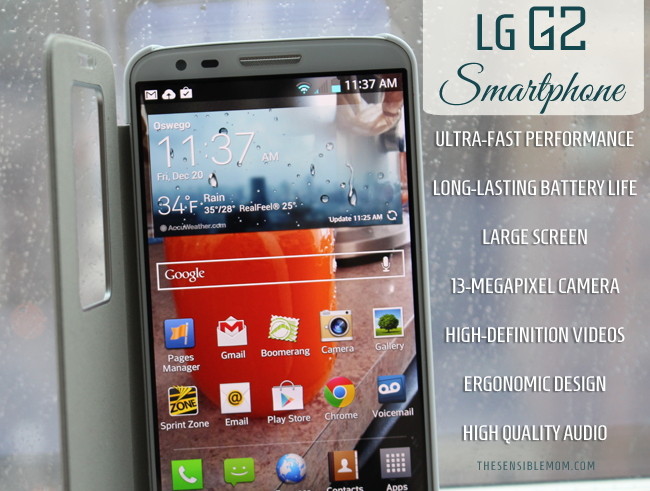 What Makes the LG G2 Smartphone a Great Choice
This phone is amazing. For me, the best features have to be the lightening fast speed and the fantastic 13-megapixel camera. The LG G2 truly takes beautiful photos.
I've taken a bunch of pictures here inside of David's hospital room, and I'm looking forward to snapping many more from the outside of this place.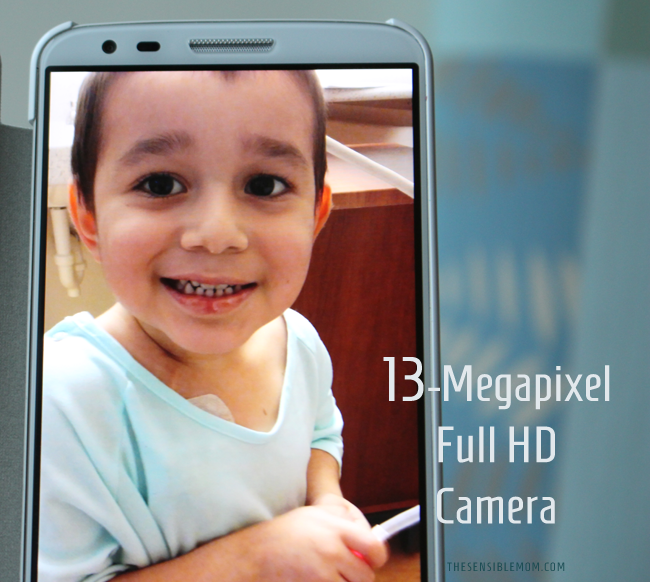 Other cool features of the G2:
KnockON – With this feature, instead of pushing the power button, you simply tap twice on the display to 'wake' the phone from its slumber.
Answer Me – Automatically answers calls when you put the phone to your ear. No need to swipe or even push a button. Nice!
Slide Aside – This allows you to do a three-finger gesture to slide open apps off the screen and then bring them back quickly when you need them. This is a great feature for multitasking.
Text Link – This isn't what you might think. It's very helpful, and it's where the phone takes relevant text and inserts embeddable links to them in other apps. For example, if someone texts you a date or an address, with Text Link, you can quickly add that information to a calendar or get directions. Love this feature.
Guest Mode – This is GREAT for when your kids want to use your phone and you don't want them to have access to all of your installed apps. Guest Mode allows another user to access the phone by drawing a gesture on the lock screen with a secondary unlock pattern, and then they only have access to the apps you've allowed.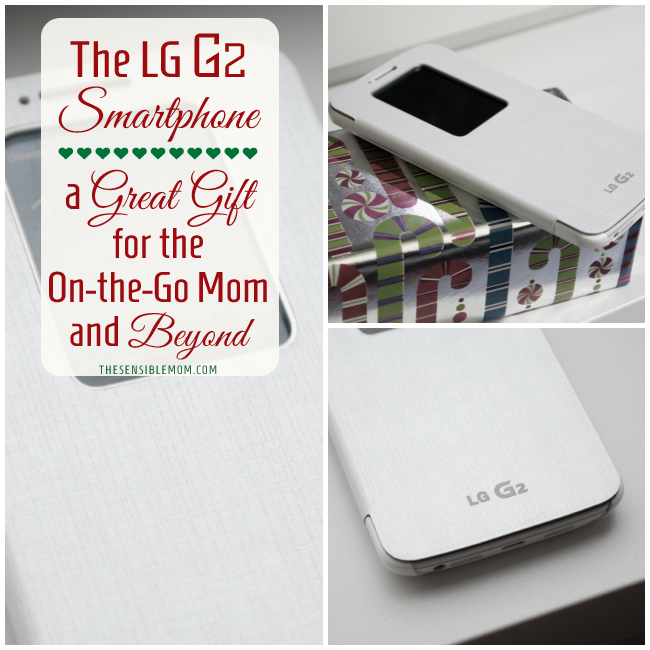 And Finally…We Love our Smartphones
Sprint recently conducted a mobile survey that served up some interesting results. Apparently, most of us check our phones at least once an hour, and ninety-seven percent of us even check it when we're with family and friends.
Judging by those results, I'd say we definitely love our smartphones.
Visit Sprint's website to read more more eye-opening survey results!
What's on your family's wish list this year?