This is a sponsored collaboration with Champions for Kids and The Motherhood.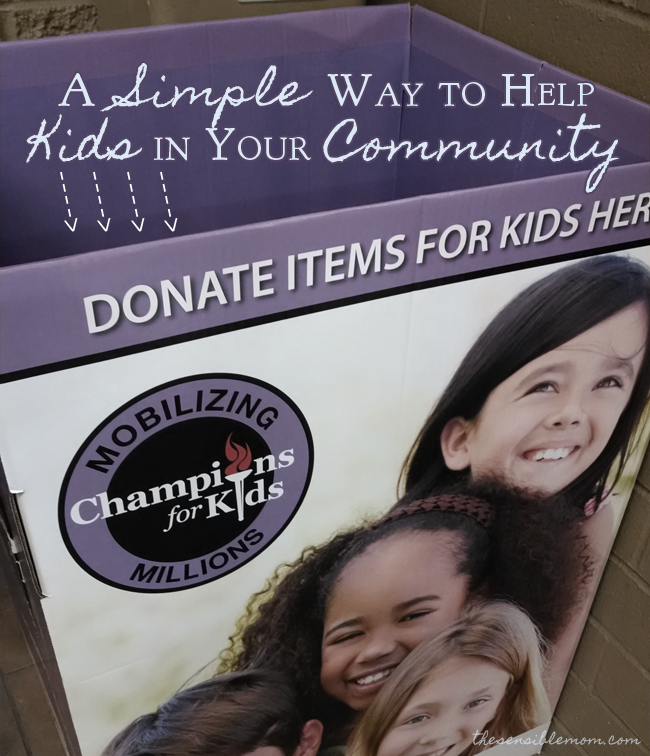 We enjoyed a little family outing today.
We can get out as a family now that David has the okay from his doctor to be able to go into public places — so long as he isn't in a crowd of people or around anyone who is sick. He was pretty happy to be out and about today. 🙂
We made a trip to Walmart to pick up some groceries and purchase items to donate to the latest Champions for Kids program called SIMPLE Giving.
SIMPLE Giving is a Champions for Kids program that makes it simple for you to help kids in your community. For this latest program, you can purchase healthy breakfast foods at your local Walmart and then drop them in the bin at the front of the store. These items will then be given to school children in that local community.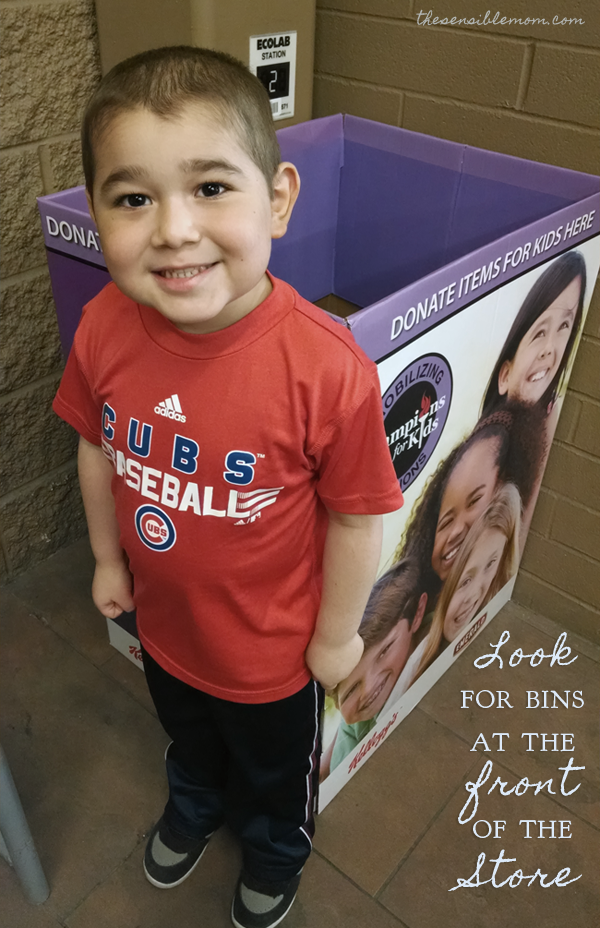 Ideas for What to Donate
We ended up buying cereal and granola mix to donate. There was a display in one area of the store that had suggested items to donate, but you could also choose items from other aisles in the store.
I think cereal, oatmeal, granola, and granola bars are all non-perishable food items that are great to give, and they make a healthy breakfast for the children who'll receive them.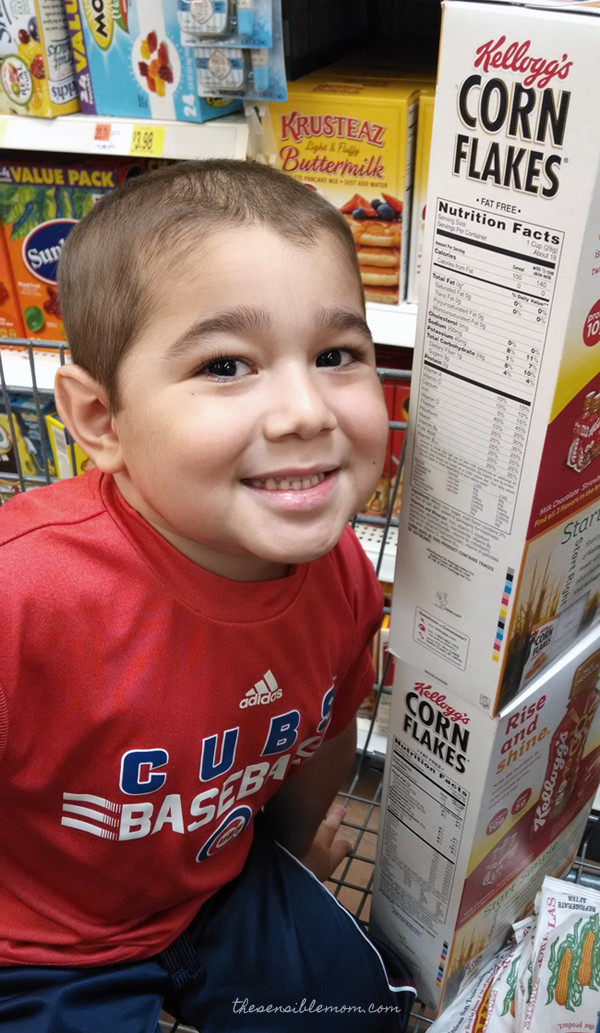 Donation Time
Once we were finished shopping, we headed for the checkout lane, and then to the donation bins where the kids excitedly dropped off the breakfast items!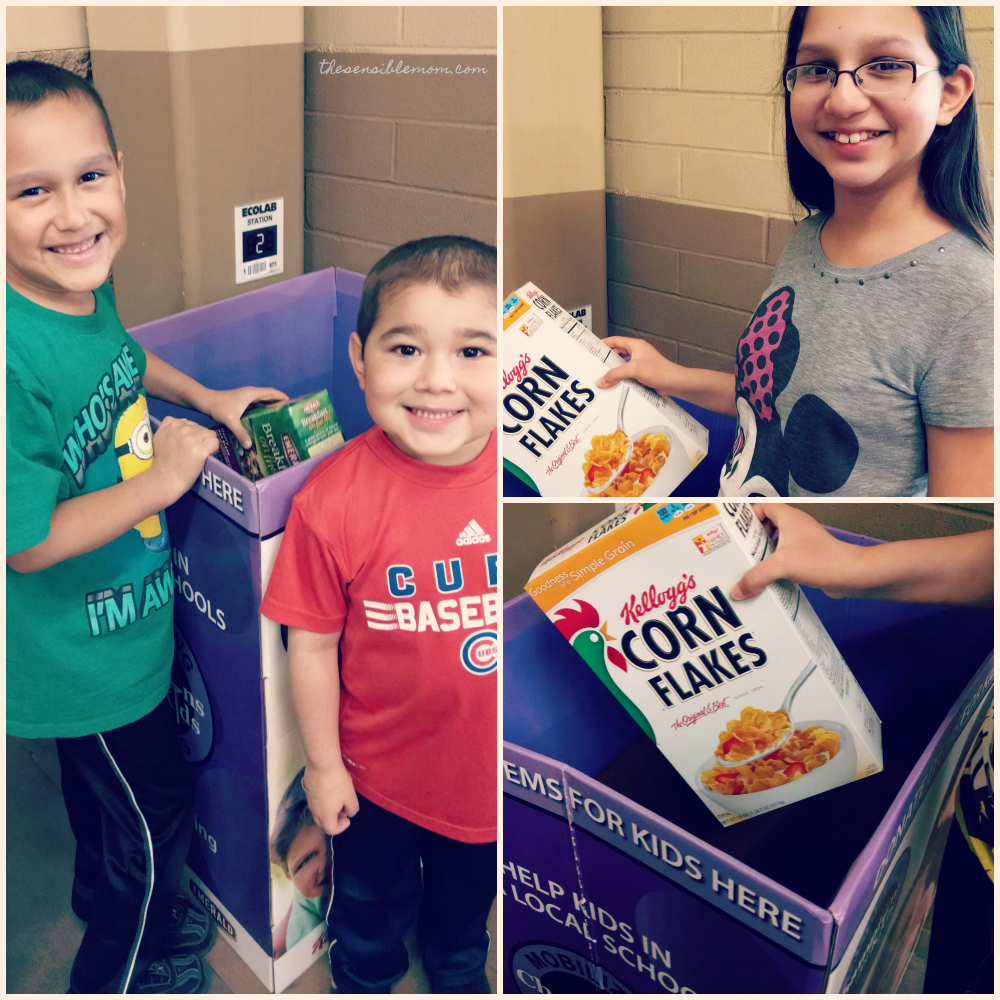 I love that we went out and made the SIMPLE Giving donation as a family. In doing so, we created a lasting memory and made a difference for someone else.
How great is that? 😉
DID YOU KNOW? You can participate in the SIMPLE Giving program by simply purchasing and donating breakfast food items at your local participating Walmart from April 21st through May 5th. If your Walmart store is participating, simply purchase breakfast foods and place them in the purple donation bins at the front of the store after checkout. To see a list of participating stores, click here.

All of the donations go to children in the school district where the Walmart store is located.
 A #SIMPLEGiving Twitter Party!
I love Twitter parties, so I'm excited to share that there's going to be a #SIMPLEGiving Twitter party on April 24, 2014 at 1:00PM Eastern!
Here's more relevant information for the party:
When: Thursday, April 24, at 1p ET / 12p CT / 10a PT

Where: We'll be on Twitter – follow the #SIMPLEGiving hashtag to track the conversation. You can see the details and RSVP right HERE: http://twtvite.com/simplegiving

Hashtag: #SIMPLEGiving

Prizes: Five prizes will be given to randomly selected participants who answer the trivia questions correctly. Each prize includes a $50 Walmart gift card!

Hosts: @theMotherhood, @theMotherhood25, @CooperMunroe, @EmilyMcKhann

Sponsor: @Champions4Kids
So, what are some ways you give back to your community? I'd love to hear how you do this as a family or how you get your kids involved. 🙂