I participated in an Influencer Activation Program on behalf of Mom Central Consulting for Sprint. I received a sample device to facilitate this review and a promotional item to thank me for participating. #SprintMom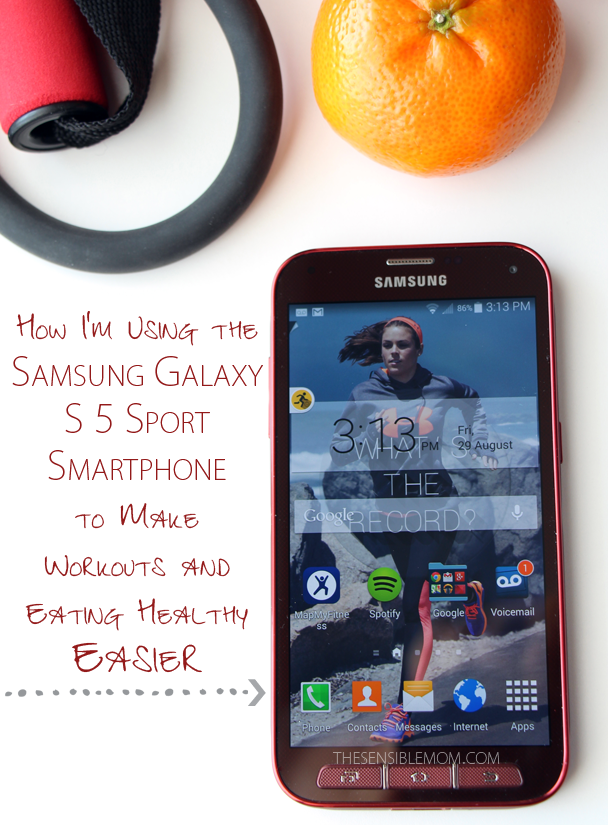 For the past three years, I've been working on losing weight and eating healthy.
It's been quite the journey…full of failures and successes. I have loved my scale and hated it. I have been at my lowest weight in about 14 years — only to gain 10 stubborn pounds that simply wouldn't budge.
Sure, I can blame the weight gain on the roller coaster that life has been the past year, but when the roller coaster became a lot less unpredictable, I found myself with no more excuses. It was time to focus on my health again and lay off the unhealthy foods, especially now that I have the time to make good-for-you food at home.
A Tool for Workout and Healthy Eating Success
I've said in the past that I'm NOT a fan of counting my calories. When I was a young girl, I enjoyed keeping track of the calories I consumed, and I actually lost 30 pounds doing just that. This was before I had children.
After my first baby was born, I tried to count calories like I had in the past, but I failed. Every time. I'd forget to write down what I ate, or I'd just plain be too busy and let the whole thing fall by the wayside.
Fast forward to today, since Sprint sent me Samsung Galaxy S 5 Sport Smartphone, I feel like I've discovered "calorie counting" of the future! It's true. The features included in this particular smartphone create for me a very powerful lifestyle tool that's not only helping me to begin losing weight again (after a long plateau), but also motivating me to get back to strength training.
That's right, the resistance band is out of retirement. 😉
Smartphone Features to Love
There's so much that I love about the Samsung Galaxy S 5 Sport Smartphone. For instance, there's the Sprint Fit Live feature that makes it super easy to access your fitness apps or simply get up to date on the latest health news that interests you.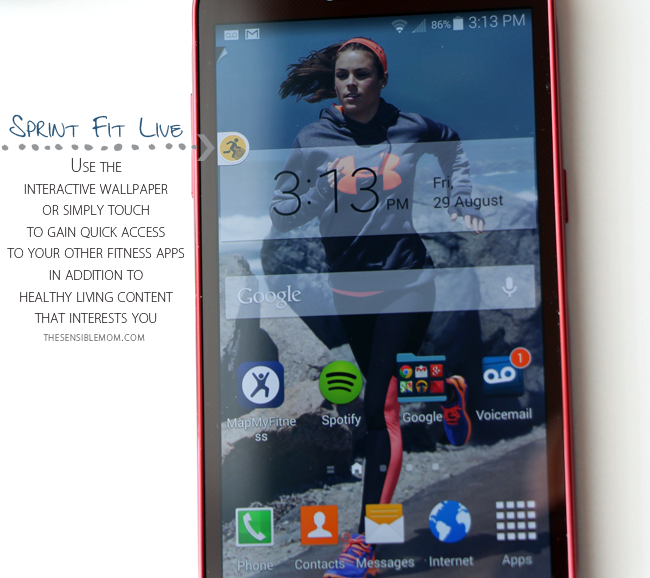 Then there's S Health, which happens to be the app I use to track what I'm eating and the amount of calories that are in the foods I consume.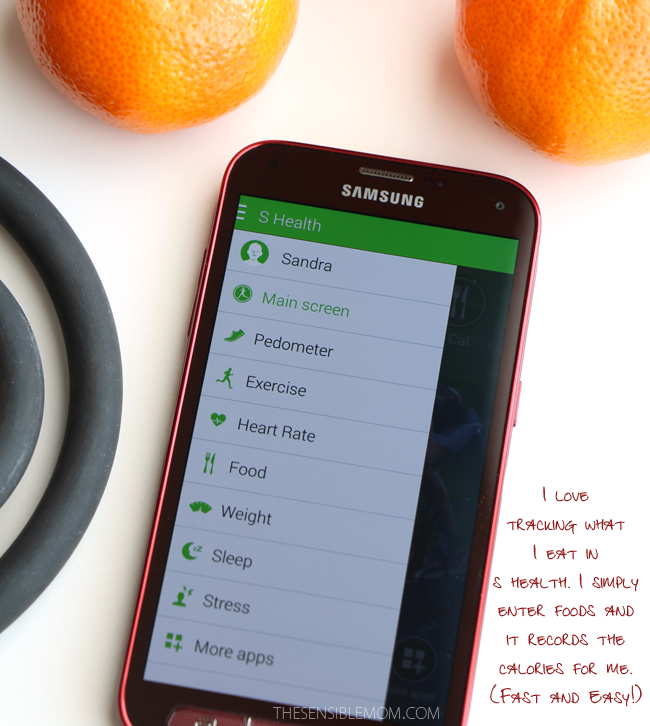 It literally takes minutes (or seconds) to record foods in S Health and see how I'm doing as far as my calorie intake for the day. I love the way this particular app does most of the work for me and allows me to save foods that I eat regularly as "frequent" foods.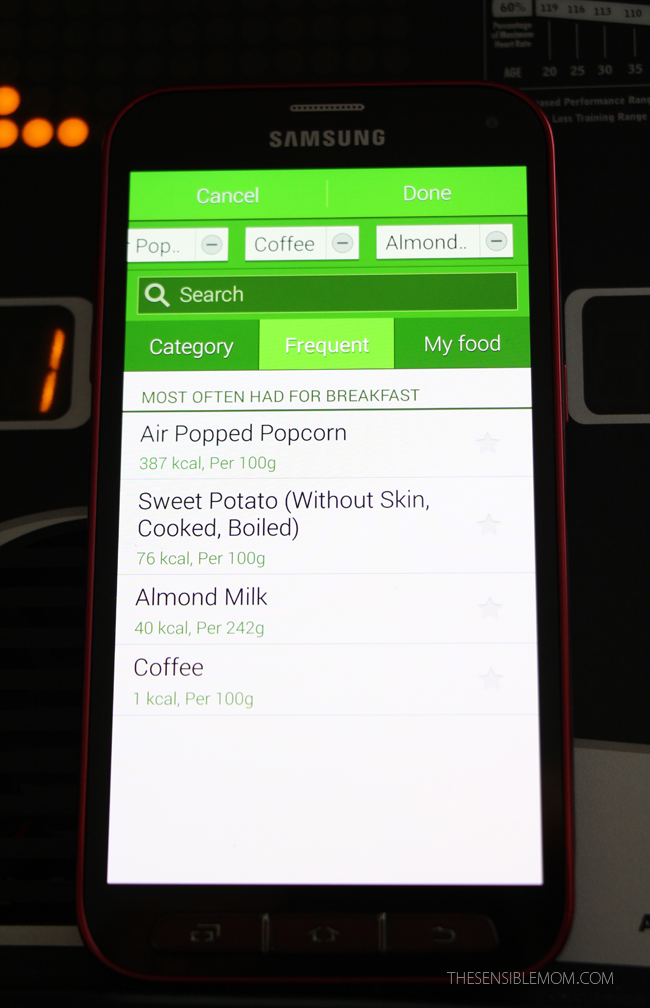 Super easy.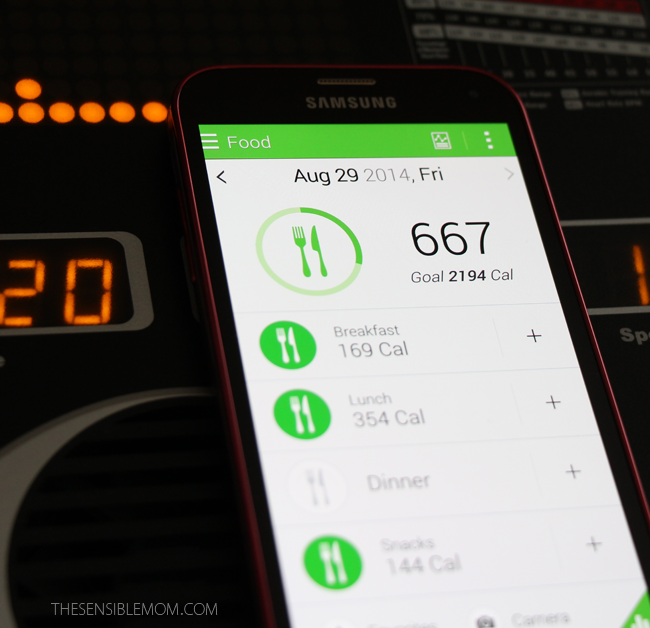 Now MapMyFitness is an app you may already be familiar with. I'd heard of it but never used it myself. Now that I am using it, however, I can see how helpful it is because of the way it allows you to track workouts and your calories burned. I've used it to record some of my walks on the treadmill, and I'm still working on learning more about the good stuff in this app.
DID YOU KNOW? You can have more fun during your workouts when you use the Sprint Framily plan and get 3 months of Spotify premium for free!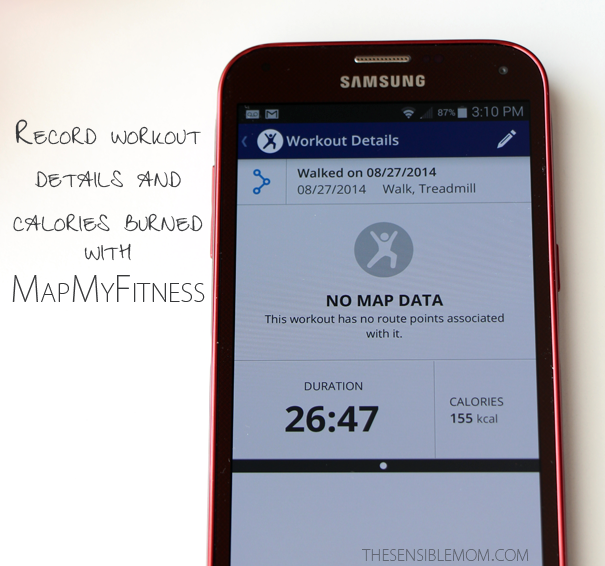 So there you have it. I'm using the Samsung Galaxy S 5 Sport Smartphone to get back to a healthier lifestyle.
And it's working. 🙂
Do you use fitness or healthy living apps?