Thanks to Door to Door Organics for partnering with me on this review and giveaway.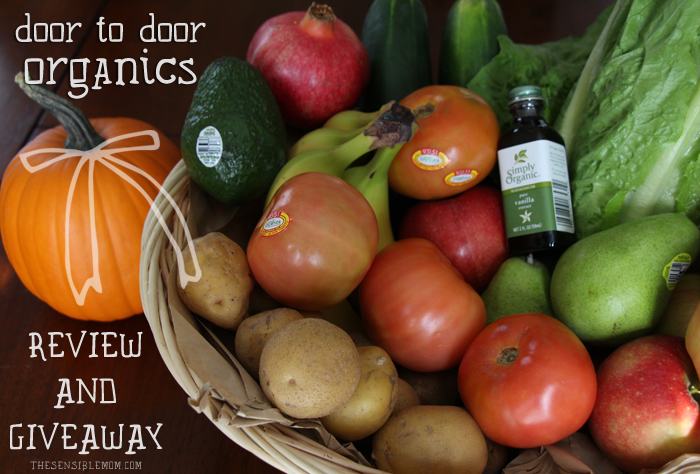 These days, I could definitely be classified as a homebody.
I like being at home and not leaving the house unless I have to or unless we have some fun family adventure planned, which doesn't happen too often. I've really always been the type of person who enjoys just being at home, but now much more so because of everything that's happened with David and the desire to protect him as his immune system continues to recover since his transplant.
So, since it takes a crowbar to pry me away from home these days in light of this, I was very excited when the opportunity came up for our family to try a food delivery service called Door to Door Organics.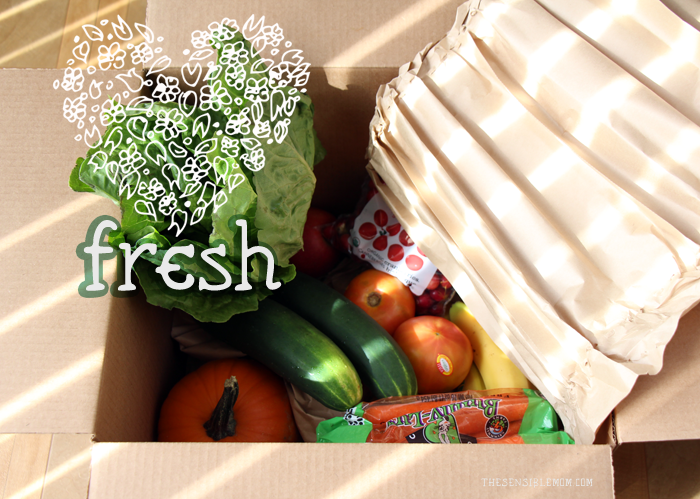 It's a service that allows you to have organic fruits and vegetables delivered right to your front door. For us, our "front door" is technically my in-laws' front door because our house is just out of range of the delivery area.
With our last move, we traded closeness to shopping centers for a backyard and a single-family detached home to accommodate our family of seven. That means we had to move a little "further out" to find a home within our budget.
But anyway, my husband simply stops and picks up the box (or boxes) on his way home from work or while out running errands.
Click here and enter your zip code to find out if Door to Door Organics delivers to your area. If they don't, see if they deliver to a friend or family member, and perhaps you can arrange to pick up your box of healthy goodness from their home.
More Than Just Fruits and Vegetables
Not only does Door to Door Organics deliver high-quality, organic fruits and vegetables, but they also offer lots of other grocery options that can be dropped off along with your produce. When I placed my very first order, I took my time and shopped around (online) for other items my family either uses regularly or would enjoy trying.
I was pleasantly surprised at the huge selection of other grocery items that we could choose from. There's even a sale section!
Ruben and I both added several items to the online shopping cart, and among them were almond milk, which we use all the time, and organic salted caramel coffee syrup, which I thought I'd try. 😉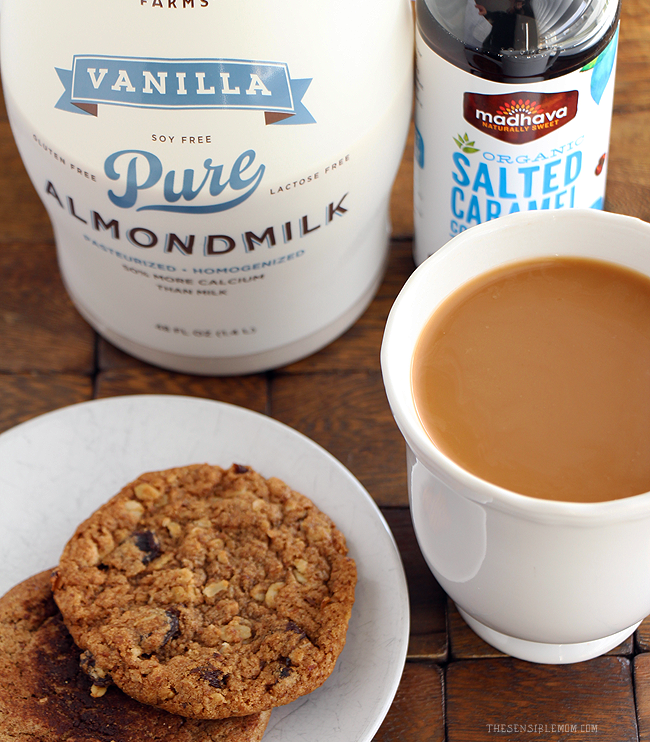 What My Kids Think
To tell you the truth, my three younger kids don't understand why daddy brings home a box full of fruits and vegetables every week, but they do know that it's full of good stuff. And they're super excited to eat what's inside! They love the apples, oranges, grapes, and bananas.
My two older kids have enjoyed more of the vegetables, and Breanna, my 12-year-old daughter, liked the pomegranates in our last two boxes.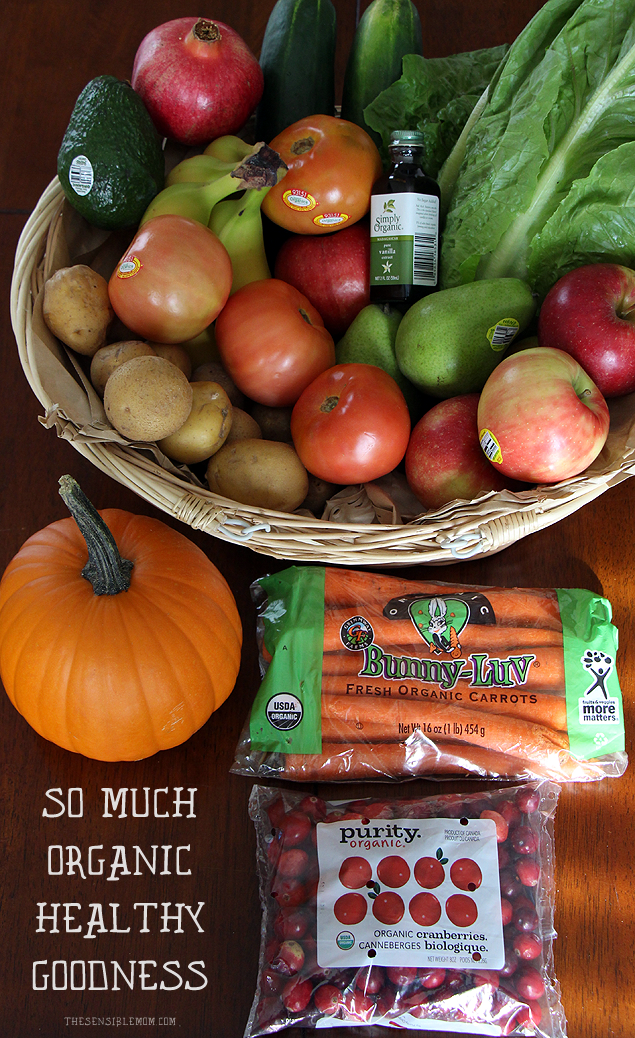 Would you like to try Door to Door Organics? When you go through my referral link (or any of the Door to Door Organics links in this post), first time customers get $10 off their order.
What I Think
Overall, after using the service for three straight weeks, I can say that I love it! And I've been very impressed with the quality of the produce. Very impressed!
And Now… an Opportunity to Win a $50 Gift Certificate!
Now that you know about Door to Door Organics and how wonderful and convenient it is, how about the chance to win a $50 Gift Certificate?! 🙂
That's right! THREE of my fabulous readers will win a $50 Gift Certificate to use on fresh fruits and vegetables delivered by Door to Door Organics!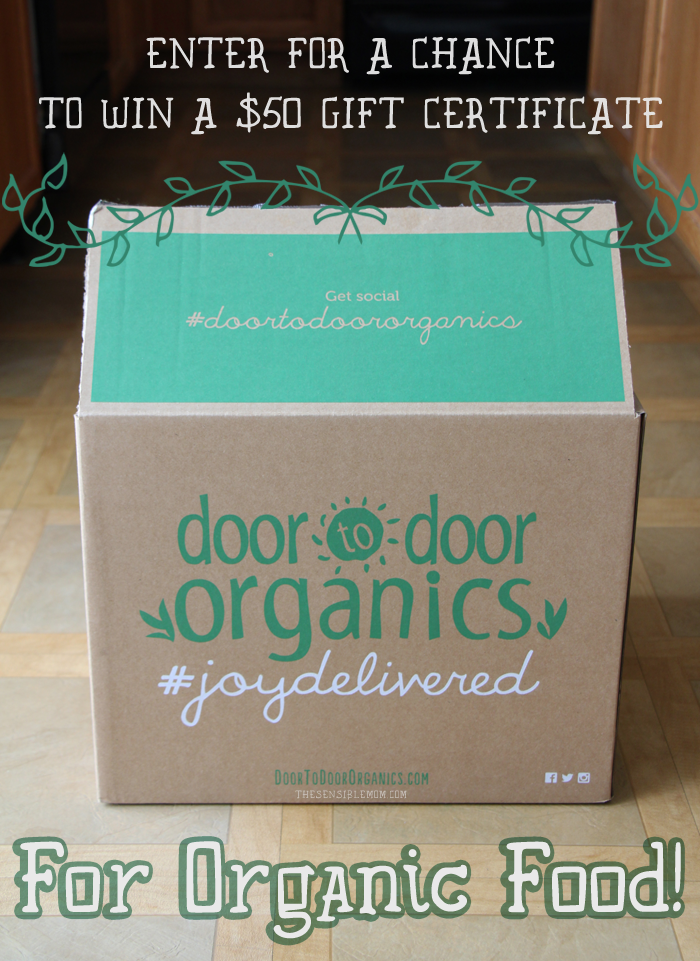 How to Enter the Giveaway
Simply enter this giveaway using the Rafflecopter below. I've included options for extra entries, too!
This giveaway will run from now until November 7th, 2014 at 12:00am. The giveaway is open to U.S. Residents only, ages 18 years old and above. The winners will be randomly chosen. I will promptly send the winners an email notifying them that they've won, and the winners must respond within 48hrs. of the giveaway's end. Otherwise, I will have to draw a new winner(s).
Enter Below
a Rafflecopter giveaway

P.S. Stay tuned for my next post where I'll be sharing a delightful and sweet pumpkin pie recipe.
Connect with Door to Door Organics: You can get social with DTD Organics on Facebook, Twitter, Pinterest, and Instagram.