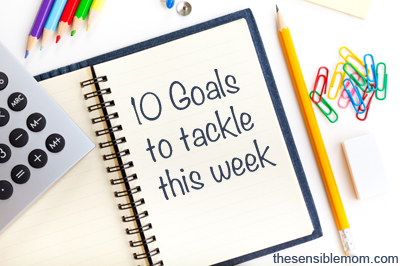 Can you believe Christmas is less than a week away?
The holidays are flying by this year! Wasn't it Thanksgiving just last week? 🙂
Well, even though this week is going to be different (since it's ending with Christmas) I'm still going to try to knock out some goals.
Here's what I have planned:
Family/Mothering Goals:
1. Attempt to create and print Christmas cards (to give to family members with gift cards) at home
2. Make monkey bread for my family
Personal Goals:
3. Publish 2 blog posts
4. Finish Christmas shopping
5. Read at least 5 pages from each of these books: Toward a Growing Marriage by Gary Chapman, Be the Best Mom You Can Be by Marina Slayton, and Influencer Marketing for Dummies
6. Journal 2x
Home Management Goals:
7. Clean/wipe down electronics
8. Work on our budget for January
Business Goals:
9. Work on a sponsored blog post
10. Edit & upload at least one new video for our family YouTube channel
What are your goals for this week?